Can workforce transformation be a catalyst for strategic success?
All around the world, organizations are doing their best to be ready for the unknown realm that is the fourth industrial revolution.
So, it's no surprise that in the last few years firms of all shapes and sizes have put in a concerted effort to transform their workplaces – and, hopefully, future proof them.
But these industrial changes are happening rapidly, and organizations aren't always sure what the right move is.
In recent research produced with The Economist, Strategic Workforce Transformation, we found widespread workforce transformation is under way. More than eight in 10 respondents to the survey confirm this is the case in their organisation; nearly four in 10 say the transformation has been extensive.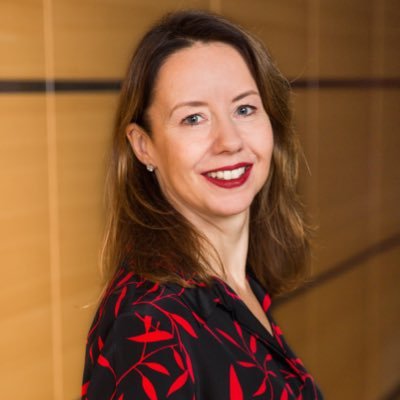 Join us at this year's Fujitsu Forum that's taking place on the 6-7th of November in Munich where Helen Lamb, Fujitsu's VP and Head of GDG Portfolio and Service Lines, will be hosting a break out session that's all about whether 'workforce transformation can be a catalyst for strategic success'?

The transformation challenge

The session will address the overwhelming importance of approaching workplace transformation strategically, not only to ensure organizational objectives are effectively met, but to ensure that workers feel like they're being brought along for the journey – and not just an afterthought.

This challenge is a lot more complicated than it sounds as both strategic objectives and progress in workforce transformation varies greatly from region to region.

In the US, for example, our data unveiled organizations are more than twice as likely as those in the rest of the world to have undergone 'extensive' transformation.

To help Helen unpack a topic this nuanced, she will be joined by some great minds who have dealt with their own workforce transformation challenges in one way or another.

The speakers
Charles Barratt is the Senior Manager for Digital Workspace Pursuits & CTO Ambassarod at VMware, with more than 20 years' experience as a technical consultant. This has made him an expert in understanding how digital transformation efforts can affect employees and he'll be providing insights on how enterprises can present changes in the least disruptive way for end-users.
 Anna Kopp is the head of IT for Microsoft Germany and an expert in how efficiency and simplification can help drive digital transformation. She is a big believer in the idea that human beings need to be the focal point of all change in the world. Hence, she's incredibly knowledgeable on how culture, security, AI, automation and market trends all fit together to achieve this.
Steve Wilson is the current Vice President of Product for Cloud and Core Services at Citrix with a deep understanding of efficiency and employee turnover. He has more than 25 years' experience in developing and marketing products for tech giants such as Oracle and Sun Microsystems. He was also part of the team that helped develop the most widely used set of software development tools in history, Java.
Together, they will paint a picture of what a successful workplace transformation looks like and how to avoid the pitfalls many organizations have fallen into.
They will also be dissecting the insights garnered by The Economist in the report about workforce transformation trends from around the world.
Visit the Fujitsu Forum website to find out more about the session and register to be part of the action.
Hope to see you there!